You all probably know that I love discovering new shops on Etsy and helping newbies get a bit of publicity. We were all there once! Right?
So I've updated this page as part of my
Etsy Widgets
:
Pounce
Every time you load this page up it'll show you some shops that just opened in the past few weeks, with their three newest listings:
Fun!
I'm using it to collect shops for a list in my favorites collection:
Pounce: The Best New Etsy Shops
.
The other thing to do if you love new shops is go check out EtsyContest.com every Wednesday for our
Welcome Wednesday Contest
. We vote on favorite items from new shops every week and find some great ones. Here's some items that were featured last week, I love these and they're all from shops that are less than a month old! Go show them some love, we were all new once!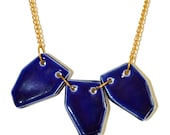 15th place October 8th, 2014
Welcome Wednesday! The newest Etsy shops' items from $1-$50.
Glazed ceramic necklace - Geo Set
by GAMADRAMA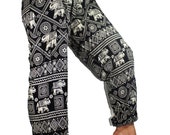 14th place October 8th, 2014
Welcome Wednesday! The newest Etsy shops' items from $1-$50.
Hippie Pants Elephant - gypsy clothing harem pant design one size fits all elastic waist ankle in Black White unisex
by ClothingThailand


Featured October 8th, 2014
Welcome Wednesday! The newest Etsy shops' items from $1-$50.
Hand Painted Stones, Five Different Flowers(collection of 5)
by TripInTheWoods