This week marked some real milestones for me as a buyer on etsy.
First, I made my 100th purchase! It was a trade, actually, and for a lovely bracelet from
HouseDeFleur
.. who happens to be running a valentine sale if you're interested. Use code BEMINE2013 for 10% OFF your entire order AND your purchase will have complimentary gift wrapping for V-Day! I love the purple bracelet I got, here are some other items from that shop: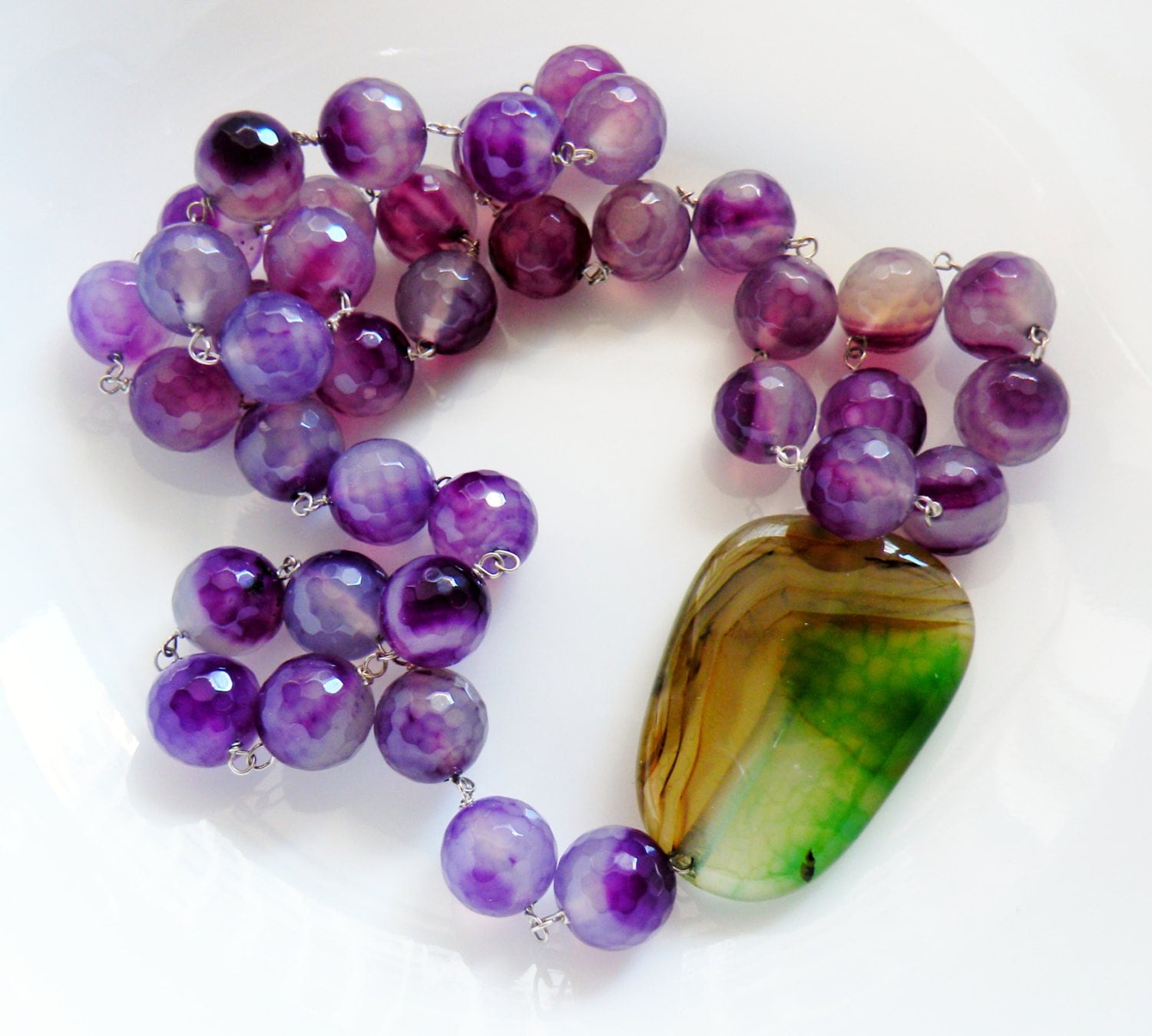 Purple Agate Necklace - Sterling Silver Purple and Green Gemstone Handmade Beaded Necklace
by HouseDeFleur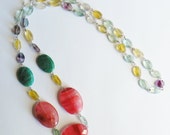 Gemstone Necklace - Cherry quartz, Amazonite and Fluorite Sterling Silver Handmade Beaded Necklace - Multicolor
by HouseDeFleur
And to celebrate my 100th purchase I went for #101 because I needed more zippers, so I headed to
zipit
, which must house some kind of giant zipper warehouse the size of who-knows-what because she's been around forever and is incredibly reliable. Seriously, last year she went on vacation, I tried another supplier, had nothing but a string of problems and slow shipping that I had to remind them to DO, and went right back to zipit. When it comes to zippers you can't beat wholesale prices, I think discovering that I could get them for cents instead of dollars was the beginning of my etsy addiction. Zipit makes handmade items too, like these fun zipper pulls: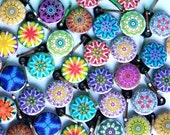 25 Assorted Kaleidoscope Zipper Pulls
by zipit
As usual, my zipper order showed up the same WEEK I placed the order. Perfect quantities of the weird combination of colors I wanted and everything. Just awesome.
So finally, some bad news! I had to open my first CASE against a seller! I won't say who it was, this has never happened before, it's a supply dealer who I have used before and they're not the fastest, but the supplies have come through. Well not this time. Totally AWOL, no answers to anything.
It kinda makes me feel good though that it took me literally 100 transactions to get to this point, where someone really didn't deliver. 99% of the time, everything on Etsy is just perfect... I've never had to leave negative feedback, never filed a case or a paypal dispute, never had to bring anything up to Etsy. Everyone is just professional and does great.
I think 99% is pretty awesome... certainly enough to keep me around.